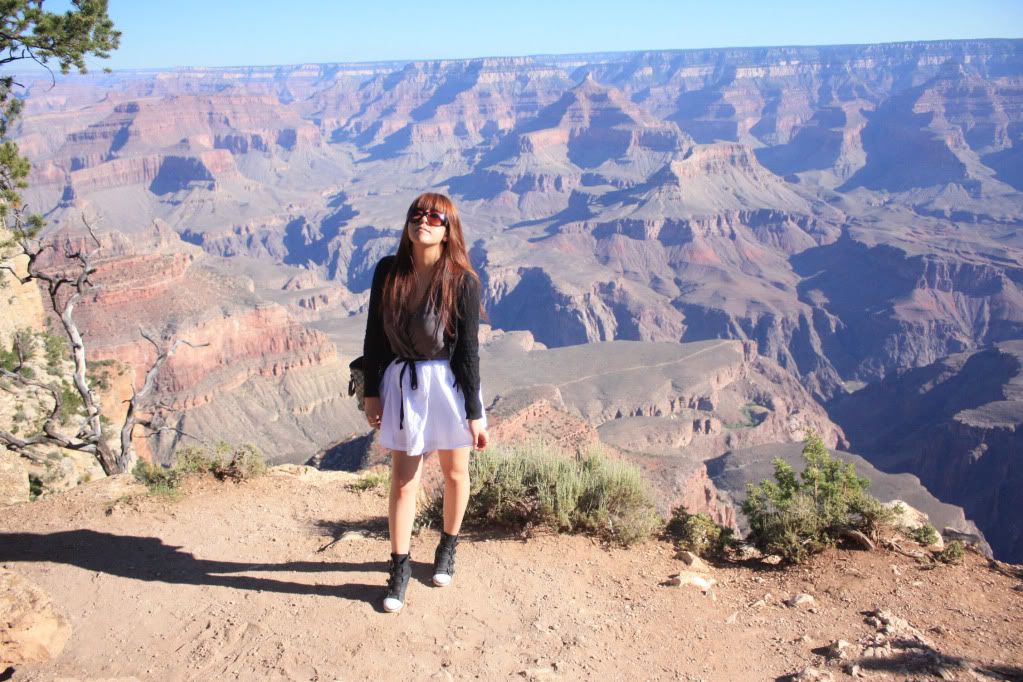 (Romper
Forever 21
, Cardigan
Banana Republic
, Skirt Brandy
Melville
, Shoes
Yesstyle.com
)
So I've been completely living under the rock... at least from blogging.
I was busy with finals and I accidentally killed my Macbook so I had to replace it during the summer. I went on a trip during 4th of July to Grand Canyon and Vegas.
I've expected more from Grand Canyon but unlike others I felt that I was still on top of Grand Canyon.
However that thought changed when I saw the Grand Canyon documentary at IMAX.
By the way, a store in Santa Monica called Brandy Melville opened up during summer.
A LOT of cool and comfy outer wear. Go check them out. I got my skirt from there :-)